We are talking a lot about unveiling the ego and letting go of its destructive grip. It is much easier said than done. For years, the ego has grown as part of our own development. Of course, it depends a lot on the inner steadfastness we had in our younger years and on how much influence we let happen. Also, it depends on how long we got influenced, and at the time, the ego has gotten to grow from us feeding it with our convictions and experiences which were created through the eyes of the ego again… a pretty vicious circle, isn't it?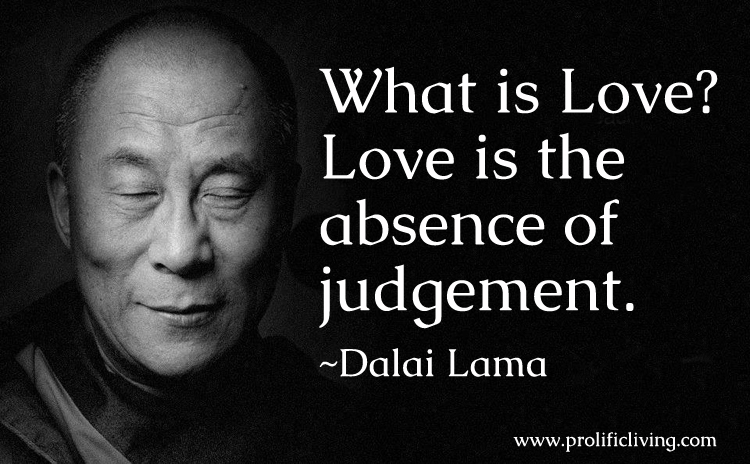 There are many ways the ego shows up when even in disguise. One of them is judging others for their opinions, their look, the way they live, the way they move through or deal with life. We can tell pretty quickly when we only start comparing us with them. We either judge them or ourselves. Even apparent tolerant people can have those reflexive thoughts inside. I don't know anyone who hasn't. It is human and THE source for many lessons. It shows up not only in personal situations but also at work when watching the news, in politics, on vacation,… The problem with this judging attitude is that in the end, we are limiting ourselves more than those we judge. What we judge in others is what we don't grant ourselves.
To be free for opportunities, options, chances, we need to leave the little box we put ourselves. We need to leave the place of insisting on getting our little rights. We need to learn to listen to others and consider us in their situation. Would we still think the same way? And even if not, take it as another possibility which has not been visible for us yet. When we deliberately decide to set our own point of view aside and align openly with the other one, all of a sudden the energy changes. They feel respected and taken serious. As a result, they feel comfortable in your presence that makes them more willing to cooperate, or at least the more likely open up for a compromise.
Not judging others gives me the same freedom to be me as I grant my counterpart. I experience less stress and pressure to fit in or to fulfill other people's expectations. I can be me, and from there, walk the path which has been meant for me (with probably fewer detours). Who I am, and all I am connected with through my spiritual origin flows through me, through all I do, through all I say, and leaves a trace of awareness, love, and inspiration. When I stop judging, I liberate myself from a limiting construct of belief patterns. When I stop judging and instead look at who I am and what is (not what I imagine is) I see chances, beauty, and numberless little miracles. I see the miracle I am, the miracle life is, and the miracles life provides. I see miracles that I can effectuate by letting my being happen. Breaking that spell, judgment inevitably casts, means opening up for possibilities. It means reconnecting my spiritual origin with my source, with God. And with God all things are possible.
Credits: http://www.thedailymind.com|www.brainyquote.com|www.animalhomes.net|www.prolificliving|www.azquotes.com
In Love and Light